When a company hires a new in-house employee from a different city or country, the onus is on them to assist the employee's move to the company's location through a relocation package. Nevertheless, there is bound to be some negotiation when it comes to the nitty-gritty of a relocation package.
However, if you offer an attractive relocation package, an employee is more likely to take you up on your offer, which also helps improve your company's brand image. With that said, here's a comprehensive look at four tips to successfully negotiate a relocation package with your employee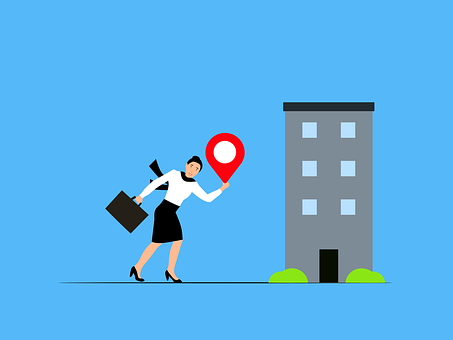 What Is A Relocation Package?
A relocation package is an offer extended from a company to an employee to cover the cost of relocating for work. Some of the costs that a relocation package covers include transportation costs, costs for shipping household goods, and other related moving expenses.
Relocation packages are often financially based, but they can stretch to include the provision of temporary accommodation and any other way to ease the relocation process. A lot of companies now offer relocation packages.
In fact, a study showed that in 2011, 73% of companies were offering relocation incentives. An employee can find the intricate details of relocation packages offered by companies in the company's employee policy.
An employee relocation package can range from $2000-$100,000, depending on the employee's role. After all, a senior-level employee is more integral to a company than a junior-level employee, hence the former typically commands a higher relocation package than the latter.
Prep For Your Relocation Package Negotiation
Before you kick off negotiations with an employee, it's important for you to prepare properly. Proper preparation involves calculating costs that an employee would run into while relocating, including basics like transportation, moving costs, and other miscellaneous expenses like real estate agents and temporary accommodation.
You can use this information during the course of your negotiation to determine the maximum or minimum amount your company is willing to offer the employee.
Place Clear Guidelines
It's imperative that whatever guidelines or incentives you offer an employee are stated clearly. For instance, if you are guaranteeing a three-week temporary accommodation for an employee during the house-hunting process, this term should be stated in plain words and in a bid to avoid misunderstandings and misrepresentations.
Putting the right guidelines in place would prevent either party from running into extra expenses.
Choose The Right Relocation Package Method
A number of relocation packages are available to employers, the most popular of which is the lump sum relocation package. In a lump sum relocation package, an employer provides an employee with the funds for relocation upfront. The employer and employee agree upon this sum before it is sent out.
However, employers often have a fixed amount they release for relocation. This means that an employee might sometimes have some cash leftover after relocating. To save money as an employer, you should set a capped amount of payment to prevent any excesses and save money for your company.
Give Room For Compromise.
Going into a negotiation, the goal should be to reach a resolution that leaves both parties happy and satisfied. If you go into an employee relocation package negotiation hard-headed or with the intent to have your way without taking the other party's desires into consideration, you run the risk of ruining the employee recruitment process.
In other words, you have to be prepared to make some concessions to satisfy your employee. Be prepared to release some extra cash or introduce a new incentive to your relocation package in a bid to make sure that your employee walks away from the negotiation table feeling satisfied with the terms that have been laid out.