"No matter how bad a crisis gets … any sound investment will eventually pay off."
– Carlos Slim Helu
Whether you're a business owner or a salary earner, investing in a business will change your financial status in no small measure. When business owners understand the value of a business investment, they aim to actively invest in ensuring their business grows and expands.
Creating a definite investment plan for your personal or business savings is an excellent means of generating more revenue and wealth. Rather than putting all your money in a bank, aim to invest savings into projects that yield profit and improve your finances.
In this article, we'll explore the different investment options for businesses that plan to boost their productivity and expand their business.
5 Investments that will always pay off
Establishing a practical strategy for reinvesting profits as your company generates more revenue. In other words, plan to invest the money left in your business's bank account after settling bills and paying employees. Reinvested profits will help you improve your business performance and expand your business.
Understanding how to reinvest in your company is one of the fundamental principles that any entrepreneur needs to possess. Such principles are for daily practice to ensure a constant thriving business. If you want to run your business successfully for a long time, you need to learn to make investments.
According to recent research, one in four small firms in the UK see profit reinvestment as their primary source of success. The 1,000 companies in the study put an average of 9% of profits back into the business, with a link between this investment and medium-term potential revenue increase.
That's proof that any organization that intends to make significant progress and create new resources and cash will need to make profitable investments.
Here are five business investments that guarantee profits.
Invest in commercial auto insurance
Several businesses use commercial vehicles to run their company's day-to-day operations. Such operations include transporting the company's goods. Smart business owners invest in commercial auto insurance to reduce their company's vehicle-related risks.
Commercial auto insurance provides physical damage and liability coverage for cars, trucks, and vans used only for business purposes. Since they are generally more at risk than personal automobiles, commercial vehicles need their protection.
Invest in cloud cost optimization tools
Invest in software programs like cloud cost optimization tools that enable you to stay on top of your business's organization and schedule.
Some large businesses assign robots to perform a wide range of jobs. However, for small business owners and entrepreneurs with resource constraints, automation can make all the difference. A solid automated system to consider is a cloud cost management tool.
Cloud cost optimization gives you direct access to your spending on the cloud, enables you to make necessary adjustments to your spending, and lowers your data center prices. You'd need fewer resources because combining workloads in one place makes it possible to reduce capital costs.
Invest in your marketing strategies
Spending more on your marketing initiatives is one of the most exciting ways to invest in your company. Generating more money has a direct effect on the growth and expansion of your company. Estimate the impact of your current marketing strategy and calculate the difference a larger marketing budget will make in your business.
The cost of using traditional marketing platforms is generally high. Online digital marketing is one of the most economical ways to increase a small business's exposure. Hence, aim to use SEO, content marketing, targeted link building, affiliate marketing, influencer marketing, Facebook and Google ads, email marketing, and other strategies in your small business marketing campaign.
Invest in self-development
Self-development is the best investment.
Investing in yourself is an excellent way to make lifelong profits.
Staying stagnant affects your ability to make progress. Investing in your personal and professional growth is essential before investing in your staff. Aim to learn new skills and use recent technology that boosts your company's productivity.
There are proven ways to invest in yourself. Take time away from work to reflect and plan for the business's future. Developing yourself is a great strategy to enhance your capacity to build wealth.
Enroll in a course, and work with a coach to help grow your thinking and accelerate your business.
Run trainings for the members of your staff
Investing in your personnel is an opportunity to boost your company's productivity. Staff development involves providing employees with training, rewards, bonuses, and benefits or even improving staff programs that will enable them to advance their careers and talents.
One of your finest investments is your workforce. Providing programs and training for employees improves your employee's skills and boosts your company's overall productivity.
How to make legit investments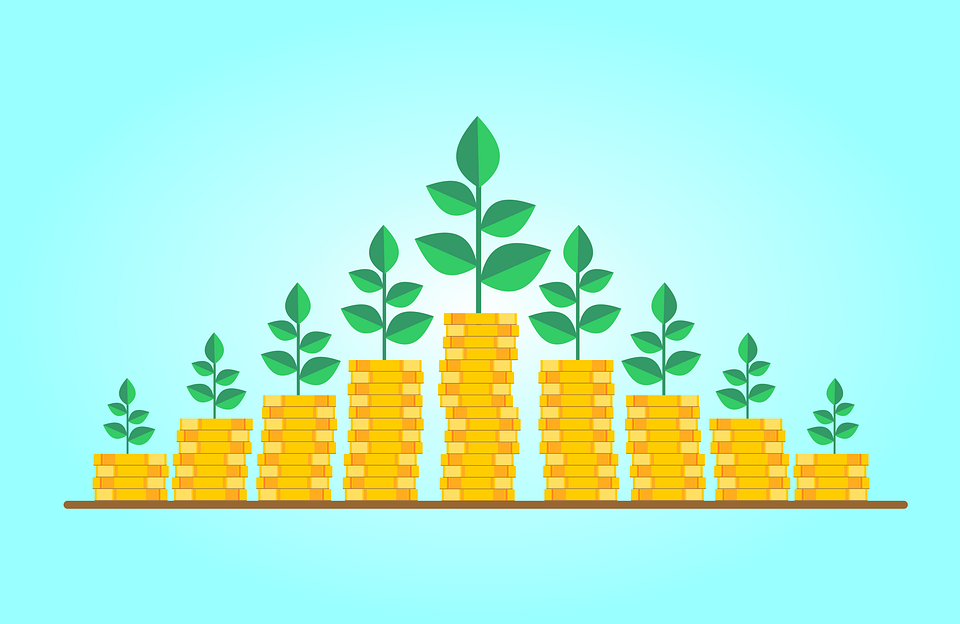 The easiest way to guarantee the longevity of your small business is to reinvest its revenues.
Some business owners with less long-term thinking tend to grow comfortable once they make significant profits. On the other hand, every successful business owner ought to consider the future when selecting how to spend their new cash inflows.
You want to consider reinvesting your profits to further development if your company has recently achieved profitability.
Reinvesting is keeping net earnings and using them to fund projects or costs that will raise the enterprise's worth. In addition, Organizations use it to describe a dividend payment made to shareholders.
Using net income to boost the company's worth over time is typically a concern for small business owners.
From Henry Ford to Bill Gates, great entrepreneurs have built their riches by putting the vast majority of their company's total revenue back into the business.
It's not about squandering money on pointless things. Instead, it's about reinvesting income and other resources back into critical areas of your company. It's about using resources strategically to increase earnings and support you in achieving your long-term objectives of sustained development and success.
Reinvesting revenues is crucial to create a large, successful, and valued company.
Why you should take investments seriously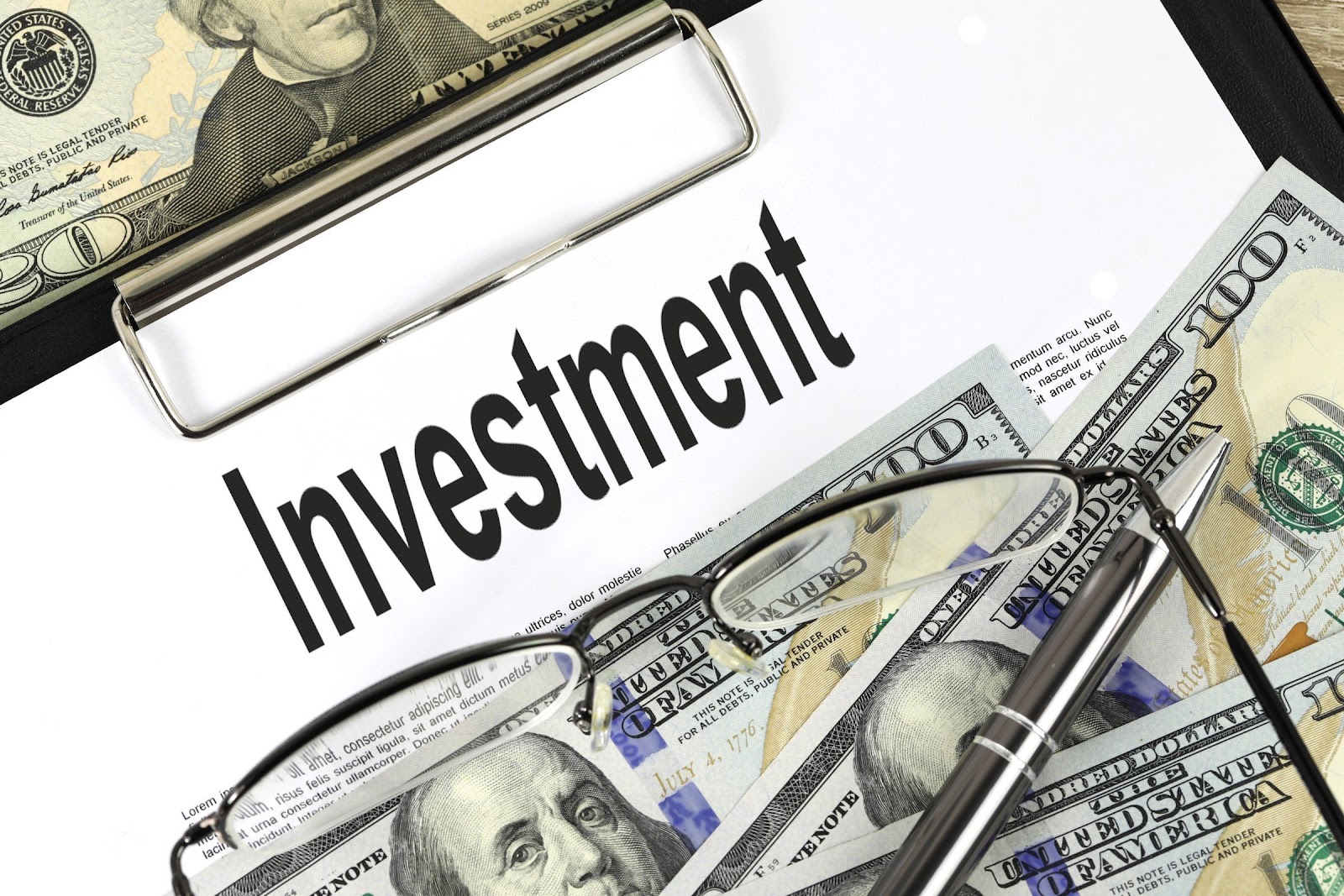 You'll need sufficient working capital and a growth plan to finance your growth if you want your firm to stabilize and expand. Reinvesting your profits is more straightforward than looking for more investment or access to outside financing.
It's best practice to keep your surplus revenue in the corporate bank accounts as much as possible and only to withdraw the earnings you genuinely need.
Here are a few reasons why you shouldn't pass on the opportunity of reinvesting back into your business:
Reduce tax burden
Reinvesting in your company's profits has significant tax advantages. You are not required to pay taxes on the gains you reinvested since relevant authorities regard them as business costs. Reinvesting in your firm is a wise choice for several reasons, one of which is the above.
Your company's finances might be significantly affected if you are not required to pay taxes on a percentage of your revenue. Reinvesting has two advantages: it helps you grow your company and lowers your tax bill.
Attract more investors
When you approach investors and financiers, the practice of putting more money in your company demonstrates good faith and trust in your company. Investors and financial intermediaries view this as a demonstration of the devotion and belief of business owners in their initiatives.
Avoid incurring debt
Debt and equity are the two primary sources of funding for business expansion. While equity might come from outside investment or reinvested profits, many corporate bodies obtain debt through bank loans and other financial institutions. You refrain from taking on excessive debt and the related interest payments that could become problematic later on by choosing to reinvest income to finance the growth of your organization.
Significant revenue increase
Increasing revenue and profit is one of the leading corporate reasons to invest in developing your business. Your company grows and generates more income streams and profits as you invest.
By incorporating additional revenue streams and strengthening existing businesses, you protect your company from the hazards of relying on just one funding source and the case of poor business performance.
Get insights on what works
Find out which investments are most effective in expanding your firm, and make more of them. Always continue learning because what may be effective today may not be in the future.
Investment is the practical way to create wealth
Most individuals need to experience the world through the eyes of a business owner. Seeing a business owner's lens gives you a unique perspective on investment.
Utilizing different business and growth opportunities by consistently investing in yourself or your business will profit your business in the long run.