Like any other business, startups also need to hold meetings regularly to check and monitor projects, tasks, and outcomes. However, there may be instances wherein the meetings run longer than expected, eating up the team's time that could've been used for other tasks. Fortunately, there are strategies you can adopt to hold productive meetings for your startup business.
No matter where your staff is in the world, you can gather everyone during your scheduled meeting. With the help of some tools, strategies, and best practices, you can make a 360-degree turn in how you meet with your startup team.
It's time to improve your startup meetings by executing these tips.
1. Utilize An Effective Meeting Platform
The first thing to do to improve your startup meeting is to change your meeting platform. This tip applies most especially if you have a hybrid work arrangement or you have remote workers from around the world that you want to gather via video or audio calls.
An effective meeting platform should provide the features and functions you need for seamless collaboration and communication with your team. For instance, this includes screen sharing, video conferencing, and chat widgets. You can check out additional resources online to help you conduct productive and outstanding virtual meetings.
In addition, virtual meeting platforms should be accessible on the go for modern employees. This means having a mobile-friendly interface so even your telecommuter staff can attend the meetings.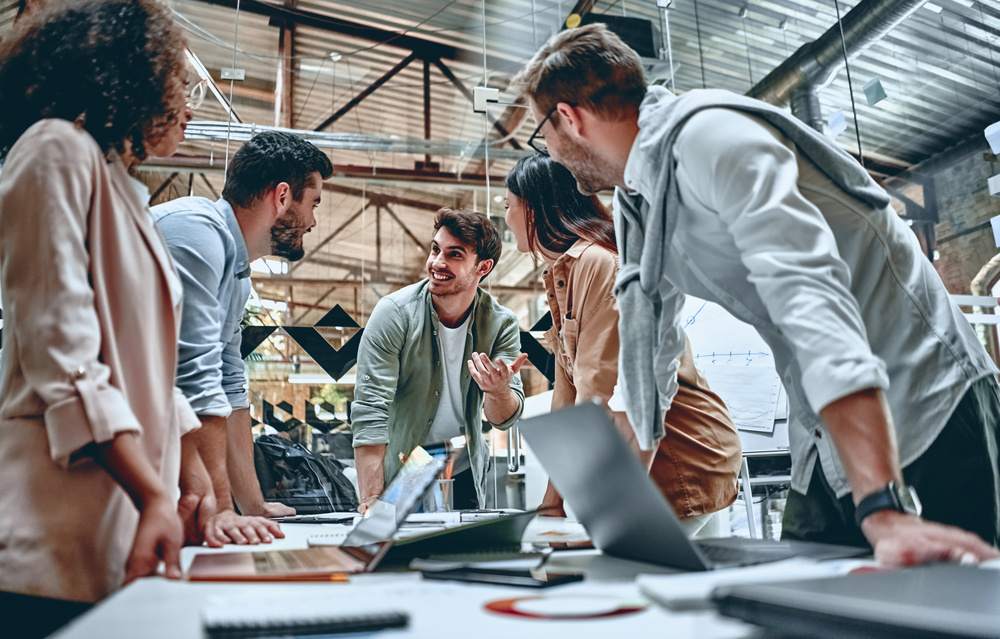 2. Determine The Participants For The Meeting And Sent Invites
A meaningful and productive startup meeting starts with the presence of the right people. After all, the meeting will likely fail when the key attendees are not present. Although it'd be good to note, too, not everyone needs to be in the meeting, as the participants are usually based on the meeting's agenda.
For instance, if this is a recurring meeting weekly or bi-weekly, the company's chief executive officer or other stakeholders may not need to attend. As long as the managers and team members who'll be discussing reports and updates are present during the meeting, the meeting can be productive and effective. On the other hand, if you're holding general meetings, the higher-ups may need to be invited.
With that, before sending out invites, create a list of attendees you need to be present with during the meeting. It's also best to indicate if their attendance is required or optional, so everyone on the team can be on the same page. Once you know who to invite, you should seek their confirmation too. Ensure they get the meeting invites and follow up on their confirmation when they haven't responded. However, note that when a meeting comes with too few attendees, it's wiser to schedule it for a different date.
3. Send Out Agenda In Advance
Like regular meetings, the agenda serves as the guide to what topics will be discussed and covered. Once you've determined the purpose of your meeting, send out these agendas to your attendees via email or any other of your communication tools. Doing so will let participants know what to expect and prepare in advance if they have concerns or questions to raise. It will also make it easier for the discussion to flow from one point to the next, thus saving unnecessary time.
Without a meeting agenda, the session could be disorganized, especially since there's no outline of topics or concerns to be tackled. This can disrupt the flow of discussion and may also cause unnecessary meeting extensions. But by planning early, you can help keep the team stay on track and promote seamless and productive meetings.
4. Keep The Meetings Short, Clear, And Concise
Meetings need to have the right length of time for them to be productive and successful. Otherwise, exceeding or rushing time could have adverse outcomes. It's best to keep the meeting short, clear, and concise. Remove distractions and always be mindful of keeping the discussion on track. This is also one reason why agenda is crucial, so that time estimations can be computed according to how much time a presenter needs for their particular topic.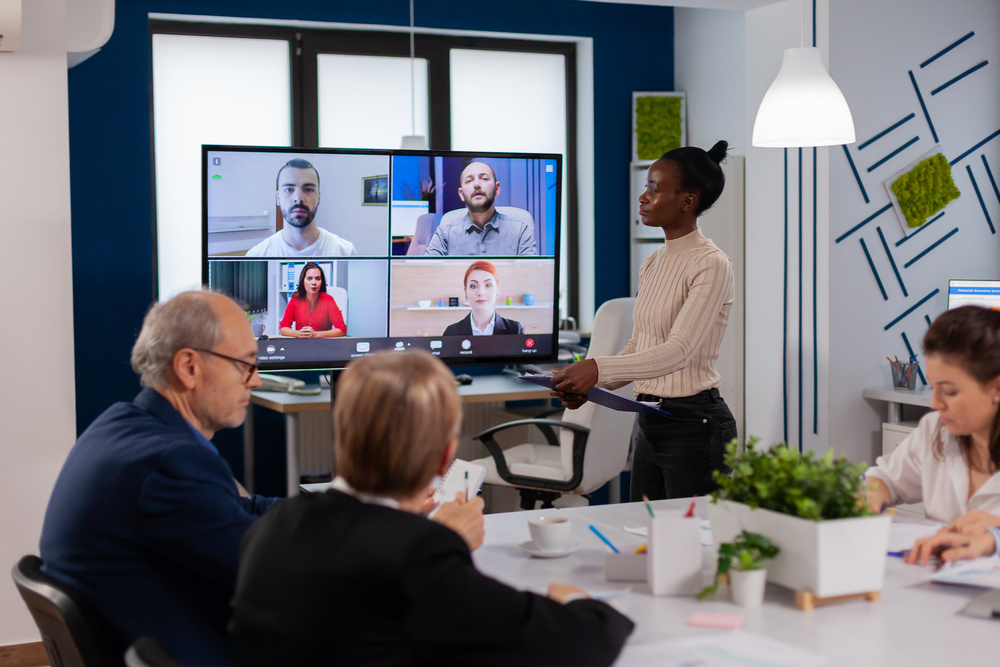 5. Finish Your Meeting Strong
Some meeting facilitators and business leaders may emphasize how to greet and make the introduction part of the meeting but would often overlook the closing part. Like the other stages in a meeting, your closing remarks should be just as effective. You have to leave a good impression after the meeting ends.
There are ways to finish your meeting strong. One is to wrap things up and summarize all the points that have been discussed. Second, it's ideal to ask for a last-call verification of whether all participants have understood all the subjects and established decisions. Chances are there could be last-minute queries that were not cleared out earlier. Before you adjourn the meeting, allow everyone to speak and contribute.
Finally, when everything is already settled, you can leave a short but motivating speech to emphasize the importance of how you should do business with clients and partners. Uplift their moods and boost their confidence by urging them on, no matter what. Such a trivial step can go a long way and allows your small business to beat the odds and succeed.
Conclusion
Startup meetings don't have to be antagonizing and stressful to organize and facilitate. With the tips and practices above, it's only a matter of time before you can see the positive results of a smoother and more organized meeting. Make use of tools, software, and the crucial components of business meetings to make the most of it.