Business cards are a vital part of any successful branding and marketing strategy. They help your business to create a lasting impression and quickly convey key contact information. These cards are often exchanged during introductions and are a critical first impression of your brand. So, you want to do it right.
Whether physical or virtual, your business card design has to be eye-catching and professional. It has to show what makes you or your brand unique. Here are several steps you can follow to help you design such winning business cards:
Step One: Incorporate A QR Code
As mentioned before, call cards are a game of first impressions. In today's fast-moving world, you have a few minutes to make an unforgettable impression on your target audience. Therefore, you want to use any technology to do that. One such technology is QR codes.
You can instantly connect with your prospects by scanning the QR codes. They can also add your contact information to their phonebook without manually typing it in. Sharing the code lets you connect with prospects on different platforms like email or LinkedIn. A QR code on your business cards is the fastest, most effective way to share your contact information while still making an impression.
You'll need a QR code generator to create the best QR code business card. Alternatively, some virtual card designing platforms can help you generate QR codes. You just have to make sure they're a reliable company.
Step Two: Consider Your Audience And Brand
When designing your business cards, consider who'll receive them and the message to deliver about yourself or your brand. It must be at the forefront of any design decisions made throughout the creation process. Depending on your target audience, the card should represent your brand well online and offline.
Step Three: Choose A Card Stock
The paper stock used impacts the durability of physical cards. You want a card that can serve your target audience long. Quality also communicates professionalism in your business. When it comes to choosing the stock for your cards, there are three main types:
Standard uncoated economy-grade cardboard, which looks more casual.
Premium-coated stocks with some texture but feel smoother than regular stock.
Laser-printed specialty papers such as metallic foils for added visual impact.
Generally, a heavier and thicker card implies more quality. However, if you're on a tight budget, opt for something lighter that still serves your purpose. As for size, you want it big enough to fit all the necessary information comfortably without overcrowding. You also don't want your cards to be too big, which makes them awkward when carried around.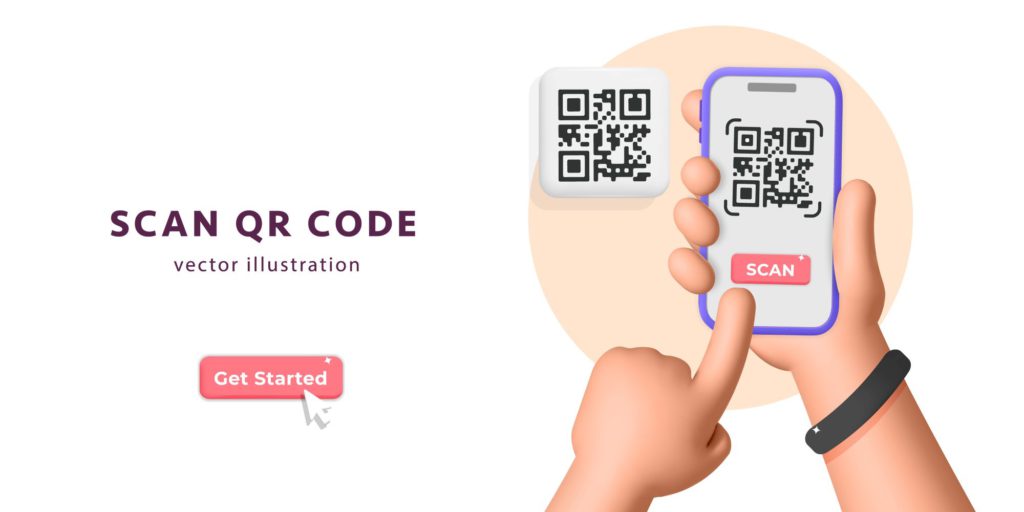 Step Four: Create The Layout
Once all the design elements are in place, it is time to create the layout. Turn your attention towards positioning each item within the overall design itself. A basic rule here is less-is-more. Make sure not to overcrowd your business cards by unnecessarily cramming many separate components together.
Consider a balance between whitespaces around the logo, header section, and body. There needs to be space for information to breathe and stand out appropriately. You can also use visual hierarchy position items in order of importance from the top down. After all, you're trying to draw people's eyes to where you want them to go.
Step Five: Pick A Font And Color Scheme
Font choice is important when designing a professional-looking business Card. Readability is essential, so choose a font that'll be legible even in small sizes. It means you need to use fewer fancy or ornate styles.
Most of them can look good on the screen but become illegible once printed onto the paper stock. Sans serif fonts like Arial, Helvetica, or Calibri are all great options for creating an easily readable text design.
Additionally, when selecting colors, use ones that stand out or attract attention but aren't too bright. Choose shades that harmoniously, such as blues, greens, and purples. Any color palette chosen should remain cohesive so your cards remain vibrant and professional.
Step Six: Include Key Contact Information
It's important to include contact details on your business card, like name, title, phone number, and email address. Consider adding a website URL and your business social media pages if it's relevant to your work. It will make it easier for people to learn more about your company from different channels. If you have several points of contact, include them all. This way, customers don't need to search for other ways to reach you.
Ensure the contact information is visible and easy to read. Avoid using shouting background patterns or images, which could make reading more difficult. Instead, opt for solid colors to ensure everything stands out without compromising its readability.
Step Seven: Review The Design And Make Edits
Once all required information is in the design, review it. Ensure everything is correct before going into the test printing stage. Look at each element individually;
Does the text flow nicely around the graphics?
Is font size appropriate, given the amount of space available?
Are there any spelling errors and grammatical mistakes?
You take it for print only after you are satisfied with the final draft. That is for physical business cards.
Nobody likes sloppy work. You also want to avoid that being your first impression, mainly because you could lose on a business deal just by how your business card appears.
Step Eight: Test Print The Card
Before the design goes off for printing, you must do a test print first. It will allow you to ensure all elements look good in real life instead of just on screen. If anything needs to be corrected, correct it.
Step Nine: Invest In Professional Services
When you're satisfied with all the elements in your business card, the next thing is to print them. In this step, professional help is invaluable. High-quality printing services will give you the best possible card result because they offer more options. They also have better printing capabilities, such as foil embossing, adding a touch of class.
Furthermore, if you need assistance during the creative process of your call card, you always hire a professional. They'll work with you to ensure the desired outcome is achieved.
Step Ten: Choose Finishing Options Carefully
Finally, choose a suitable finish for your printed design. You can use finishing options such as spot UV coating when designing business cards. They bring attention to certain parts of the card and add a feeling of quality to the actual products or services you offer. For example, spot UV selectively highlights particular areas of your business card. It contrasts different color tones, making them stand out even further.
You can also consider matte lamination with a subtle look or a gloss finish, providing a more vibrant color presentation.
Summary
Crafting the perfect business card requires careful design, thoughtful formatting, and attention to detail. It's necessary to ensure that it looks professional and conveys information accurately. It'll also create an inviting visual space for potential customers, who could lead to conversions. Follow these steps to create unique and memorable business cards that help you stay at the top of your game!