Online faxing is among the technologies that businesses may use to help initiate growth. Cloud-based faxing is an upgrade of traditional faxing services because of the speed and security it provides to different industries. But online faxing can do so much more for your business. Once you find the ideal service provider, here are some ways to utilize online faxing to scale your company.
1. Secure Method Of Sending Information
Online faxing is a secure method of delivering important documents that provides proof of compliance. When your company uses online faxing services, you can be assured that the documents or paperwork you receive are authentic. Furthermore, it's safer than traditional faxing that uses unsecured telephone lines. Sending documents through email likewise carries security risks due to its vulnerability to cyberattacks.
Companies prefer to fax insurance or health-related information because of the safety of online faxing. Cloud-based faxing also complies with the Health Insurance Portability and Accountability Act (HIPAA). Thus, healthcare businesses can use it to transmit confidential patient information like medical records.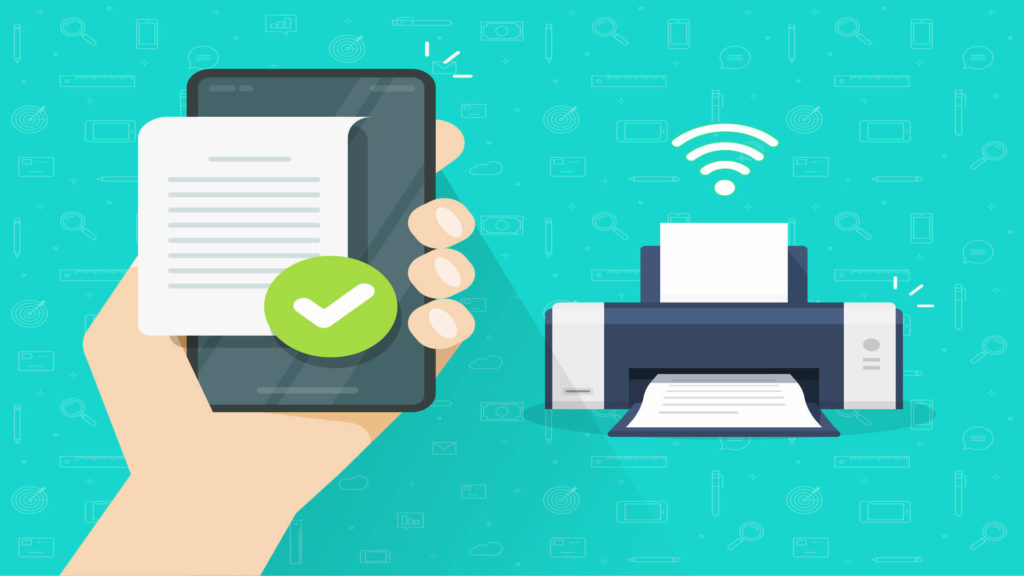 2. Sharing Of Digital Files And Accessible Storage
Conventional faxing is a communication method that allows you to send and receive documents using a clunky machine. With online faxing, your documents are transformed into digital copies that use cloud-based storage, where you can organize your files in multiple folders.
This gives you a convenient option for archiving your documents yet allows you to retrieve them easily. In the past, documents had to be printed on paper, causing your paper files to pile up. In addition, it takes a lot of time to organize and retrieve these physical files.
With online faxing, your company saves money on paper and printing supplies. It's also an eco-friendly way of engaging in business.
3. Send Important Papers Discreetly
Security is among the top investments that startups and established companies should make. Security breaches can endanger any company's well-being and cause unimaginable damage, such as stolen information from customers.
Cloud fax services offer a high level of security since they use encryption for end-to-end document sharing. When you use online faxing, your company can enjoy the benefits of top-notch security measures when sending sensitive information. The use of symmetric keys also prevents hacking and cyber-attacks. The information is automatically secured while being sent to the intended recipient.
Back then, faxing documents was dangerous because anyone could read the transmission at the receiving end when fax machines were unattended. With online faxing, only the intended recipient can view the confidential document.
4. Access Documents Anywhere
Traditionally, you must be physically in the office to send and receive a fax. And you need to have a fax machine to make it possible. Online faxing eliminates both because you can send and receive documents as long as you have an internet connection. You can also utilize your smartphone, tablet, or laptop for online faxing.
You can use an app or a website service to do so. Online faxing services are also accessible to key personnel in your company because of their multi-user capabilities. You can send different faxes to different recipients simultaneously. Online faxing saves you time because you can be anywhere in the world and still send documents to anyone and anywhere.
5. Transmit Documents In Bulk
Sometimes, a department must send different multi-page documents to several recipients. The need to send such documents to various recipients can complicate things or slow down the process. Some factors, such as a busy phone signal, can affect the smooth sending of documents. Since traditional fax machines rely on phone lines, a busy line can interrupt the flow of business operations.
On the other hand, cloud-based faxing depends on the steadiness of your internet connection, which is more reliable than telecommunication signals. Online faxing also includes a feature that allows you to enter multiple recipients without interruption. Documents are sent instantly while minimizing mistakes that can cost the company.
6. Integrate With Different Platforms
Programs such as fax app software can receive documents sent through online faxing services. You can use the service with various apps and programs run by different operating systems. You can also link your current fax number to your online fax account. Furthermore, online faxing solutions make it possible to sign documents electronically.
It streamlines the process, unlike traditional faxing, where you have to print documents to sign or wait until the document is signed before proceeding with the transaction. With online faxing, clients can access documents and sign them immediately, anytime and anywhere on the globe.
In Conclusion
Companies can take advantage of online faxing by sending documents in bulk simultaneously to multiple people anywhere in the world while enjoying high-grade security. It relies on the internet, which allows people to access documents readily, edit, and sign them as necessary. Through streamlined workflows and reduced paper usage, online faxing solutions can help businesses cut costs and thrive in a competitive environment.