Interestingly, if you google 'Are online casino games or sports betting legal in Arkansas', you might struggle to get a straight answer. It seems like you get about twenty different results, and they all say something different. We've put this article together to give you a definitive answer, and a little bit of a run-down on how the burgeoning industry is shaping up.
It's no secret that online gaming is a massive growing trend in America. It's not legal in a huge amount of states yet; but it's booming nevertheless. As profits continue to surge in states where it is legal, we're sure to see more and more local governments take notice and follow suit.
Like many other states, gambling in Arkansas is still heavily regulated. It's not as straightforward as it can be in other places, but hopefully the rules continue to accommodate more types of betting and gambling as it grows. With the arrival of physical casinos just a few years ago, there's lots of potential in the state.
The legalisation of online betting in other states recently have contributed to massive gains for the iGaming industry across America. This was, of course, partially helped by the pandemic which forced many physical locations to close up their physical doors and extend the online options further than before.
Online gambling is the future of the industry – although physical locations are still successful to varying degrees, it's hard to say if that would be the case if regulations were different. If things were a little more relaxed, it would be incredibly easy for the entire industry to shift online.
In this article we'll take a look at the current state of online sports betting in Arkansas,, the current state of online casinos, and some good picks to get you started in the state.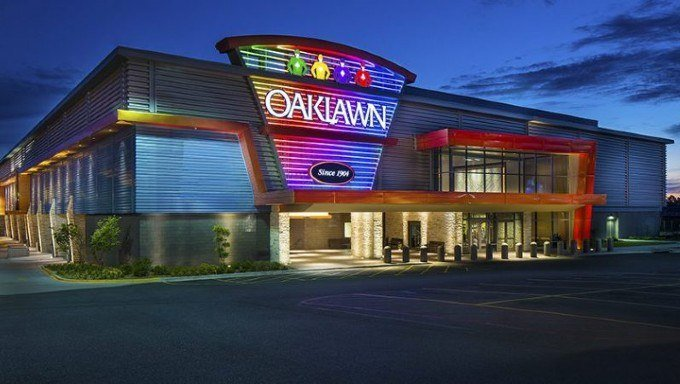 So is online sports betting legal in Arkansas?
Gambling in the state of Arkansas is still relatively new in general. The state only legalised in-person betting back in November of 2018. The good news is that yes, online sports betting is legal in the state as of February 2022. This means that by now, several companies have had the chance to get established in the state and offer a variety of sportsbook offerings.
The new rules allow Arkansas' physical casinos to offer their own online betting services or contract a third party operator to do it for them. One thing that may potentially hold the industry back in Arkansas is the revenue sharing stipulation. 51% of the revenue earned from online betting must go to the casino. This could potentially discourage third party operators – often names and brands players trust – from establishing themselves in the state. This definitely hasn't been too much of an obstacle for the industry so far, but it does set a precedent for the future of gambling in the state.
Previously bettors were only able to engage with online dog and horse racing. But the revision to the guidelines has opened up potential for betting using online sportsbooks like DraftKings, who has an Arkansas Sportsbook already. Remember – this is all still very much early days for the state, which has only had legalised sports betting for a matter of months.
If you look at the evidence from previous legalisations, this industry takes off fast once legalised. Just look at Canada, which is now the eighth largest spender on online betting/gambling in the world. There is big money for the industry in every American state. They're just waiting for the laws to allow it, and laws will usually follow the money.
Are online casino games like slots and roulette legal in Arkansas?
Not yet. Physical casinos are still in their infancy there for one. But the way things are going we could be looking at a relaxation in rules somewhere down the line. Currently it's only legal to play games like slots and roulette at a physical location for cash prizes.
It's these physical casinos that will be profiting the most from online betting. And if the revenue share regulation is anything to go by, they'd stand to make considerably more from online betting, which is undoubtedly the future of the industry. They're probably more keen to open up than the players are.
With rules and trends moving so quickly, and the rest of the country slowly opening up to the online casino entertainment industry, it's probably just a waiting game.

But I want to play online casinos in Arkansas!
You'll just have to wait! Given recent trends, it probably won't be too far away. If we go by the rules for online sports betting, we'll probably be looking at something tied into the existing casinos. They'll probably partner with established online casino providers to deliver a branded experience. Again, this may be held back by the revenue sharing regulation. It's hard to say what it might look like, or which pre-existing industry mainstays will seize all the new opportunities it could bring.
If you're tempted to bypass your state's regulations in order to play an online casino, just be aware that these sites are not good in terms of network security, and depending on state law you could be fined considerably if caught. One risk that's probably not worth taking.
Unfortunately if you want to do it legally, you've got to physically travel to another state where it is legal, and play as a visitor! If that sounds like a little bit too much of a hassle, you'll just have to entertain yourself with online sports betting. Unfortunately most of the legal options do revolve around sport, so if you're not particularly interested in that you may be out of luck for the time being.
It has been legal to bet on fantasy leagues for a good few years, though. Meaning you can use services like DraftKings and FanDuel to get your fix until the online casinos inevitably open up.
In the meantime, just keep your eyes open – it's sure to be big news when the Arkansas gambling industry takes its next step!