Few things are as crucial to a startup as time. Therefore, every startup needs to ensure everyone in the company makes the best use of their time. There are many tools firms can use to monitor time usage.
One way to do that is to use timekeeping software at the firm. Timekeeping software has many benefits, with productivity being the main one. However, you need to know how to choose one before using it.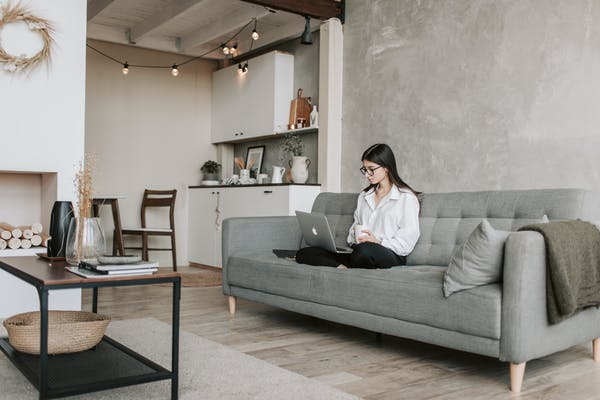 The following are things to look for when selecting timekeeping software:
Necessary Features
The first and foremost factor you must consider when choosing timekeeping software is your firm's needs. By considering your needs, you can know which features the timekeeping software you buy must have.
Therefore, you should create a list of the most basic features you want in your timekeeping software. Basic features will include tracking activities in real-time, editing time entries, adding time tags, setting hourly rates, generating reports, etc.
Once you have all the necessary features for your company, you can look for other features that may be useful even though not mandatory.
Ease of Use
Whether a timekeeping software has basic or advanced features, you should be able to use it easily, and so should your staff. One way to judge the ease of use of a free employee time clock is that the basic features will be prominent while advanced features will be less apparent.
The basic features should be accessible with one click and two at most. The user interface should be pretty straightforward, and so should be getting help in case of any issues with the software. You should be able to install the software on every computer at the office easily, and the software should automatically power on alongside a device.
Payroll Management
An essential feature you should look for in timekeeping software is the ability to manage payroll. Manually tracking timesheets and processing payrolls is no longer a viable option as there is software that does that better than any team can. The software should have the ability to track the number of hours an employee worked on a particular day/week, how many breaks they took & their length, amount of overtime, and more.
A payroll management feature in the software will help save a lot of time as your payroll department doesn't have to generate and analyze timesheets manually. It also leads to greater transparency as the software reduces human error, reducing the chances of payroll disputes.
Integration Into Other Systems
Integration is another vital feature you should look out for when choosing a timekeeping software for your company. Your firm will probably be using other systems such as payment platforms and workflow management systems. You should easily be able to integrate good timekeeping software into other systems your company uses, which significantly increases the odds of success of a startup.
There are many benefits to having timekeeping software with third-party integration capability. It can make managing projects more straightforward and efficient, mainly because you can put vividly visible timeframes on them. You will also get a more holistic view of your business operations when all or most systems are integrated.
Integration also increases the scope of what each individual can do, giving you more use out of the different systems than if you were to use them individually.
Handle Employee Absences
Timekeeping software is meant for use to monitor employees on the job. However, the software should also be able to handle employee absences when they take time off for various reasons. A good timekeeping software monitors employee engagement based on the time employees work, which can be skewed when absent.
Therefore, you should choose software with an absence management feature that will not ruin employees' standing because they took time off. Employees should be able to request time off on the software, and it should also be able to track employees' time off to see if it is justified.
Accuracy
One of the essential features of a timekeeping software company for your company you should look for is accuracy. Many programs will proclaim their many advanced features while ignoring a vital feature like accuracy.
You want to choose software that is as accurate as possible since accuracy affects other issues, especially regarding payroll management. The last thing you want is to underpay or overpay employees due to inaccuracies in the timekeeping software, among other mistakes.
There are many factors to consider when choosing timekeeping software. Accuracy, integration, ease of use, basic features, payroll management, and the ability to handle employee absences are some features you should look for in the software. The key is to find out your company's needs and choose the software that best fulfills them.