To be a successful entrepreneur, you have to do more than just create a great product or idea or start a business. What makes you a successful entrepreneur is getting these amazing ideas or products across to your target customers or users.
However, figuring out how to reach your target audience is usually the most challenging aspect of entrepreneurship. As a small business owner or startup founder, you may not have all the resources you need to reach your target audience. Thus, you may have to figure out how best to invest your resources for the good of your business.
Also, even if you do have the resources, you may not know the right steps to take next. You have tons of ideas on what you need to do, but you don't know where to start. This is why you need to follow the guidelines of other successful entrepreneurs. Find out what works for other entrepreneurs and know how to use these methods to your advantage. Find the correct information about similar and related businesses worldwide — their target audience, SEO strategies, the type of content they produce, and more. The best rotating residential proxies offer 100% transparency while looking for such details. All you have to do is connect to a proxy server in the necessary country; then, you can visit the source website without revealing your identity. Doing so would help you to make good marketing decisions.
What is a Marketing Strategy?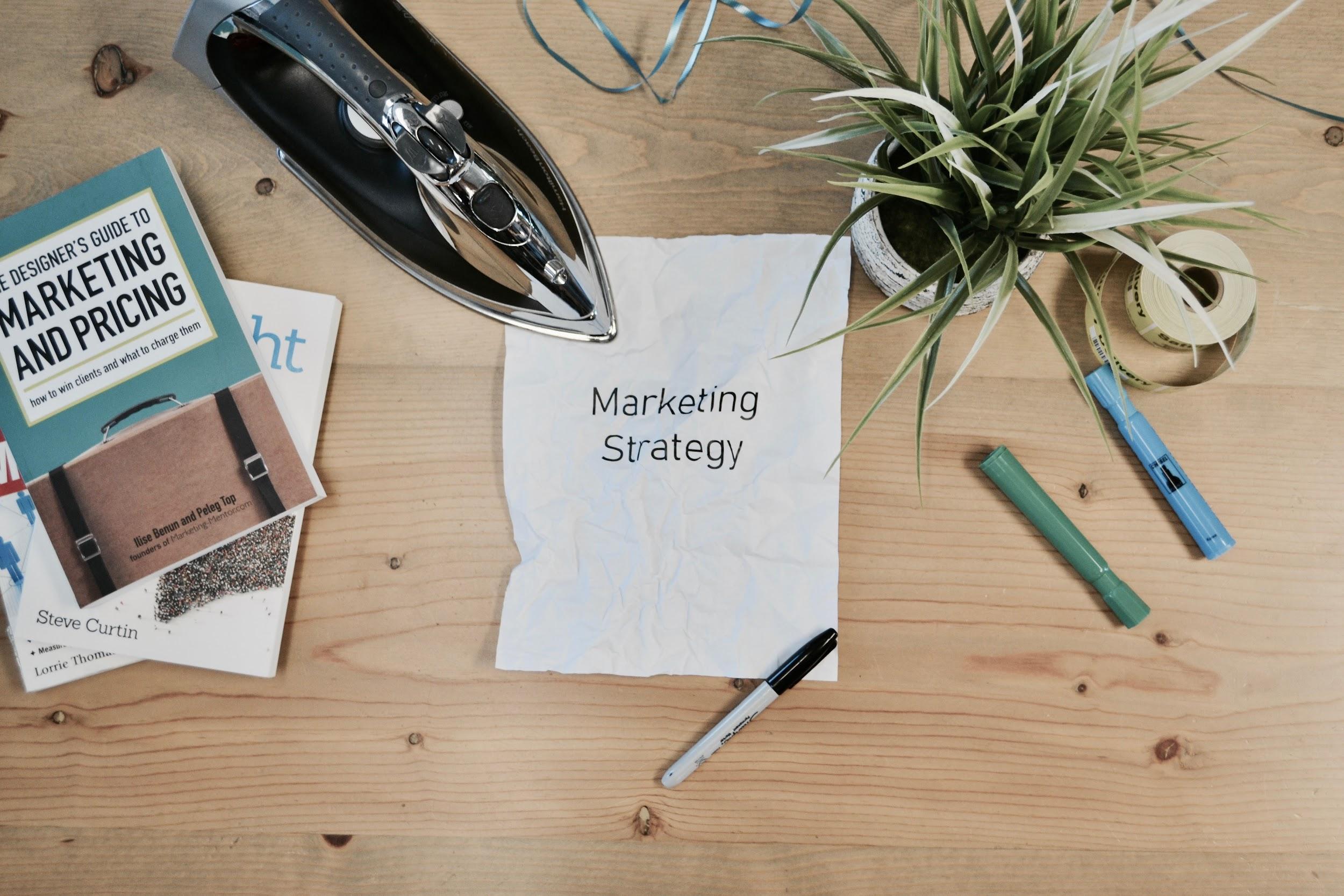 A good marketing strategy implies increased sales | Source
A marketing strategy is simply a series of actions you take to promote your business to the right audience. It refers to a business' game plan for reaching prospective customers and turning them into customers for their products or services. Simply put, marketing strategies are goals or plans a business sets to achieve. And, of course, one of the major goals of every business is to reach its target audience.
Thus, this means channeling your energy, resources, and time as an entrepreneur into converting your audience into loyal customers of your product or services. A business cannot strive without a properly laid out marketing strategy. Therefore, to be successful as a business owner, you need to have a tested and functional marketing strategy.
Not all marketing strategies are good for your business, so you need to know what works for your business. However, to find one that works best, you may need to try different approaches or methods for reaching and converting your target audience into customers.
A good marketing strategy ensures that you know your target audience and integrate the right campaigns to reach them. Unfortunately, reaching them is not where it ends, but you also have to solve customers' problems so they will keep coming back for more.
5 Marketing Strategies You need As an Entrepreneur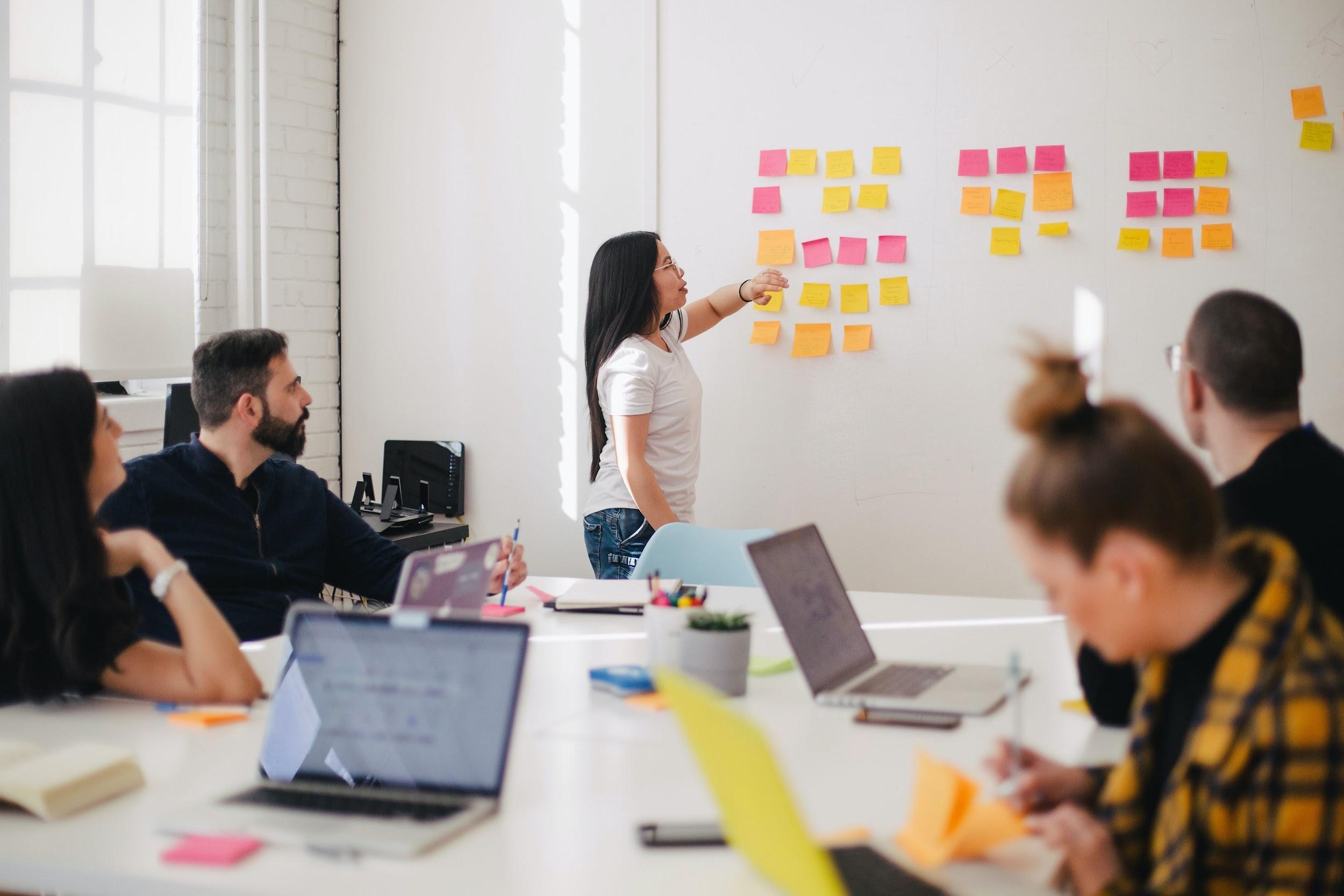 A business's marketing team drafting a marketing strategy | Source
Not having good marketing strategies is only preparing your startup for failure. Therefore, it is necessary to have a set of plans or actions geared towards promoting your business and boosting your sales. Here are 5 strategies you need to be a successful entrepreneur:
Have a plan and create a budget
You need to have a guideline on what you need to do for your business and when you need to do this. Likewise, you also need to set a budget to help plan and allocate finances for your business. Budgeting is the basis of all businesses; which means your startup cannot survive without a budget.
Planning and budgeting helps you prioritize your needs to focus on what's most important. With a budget, you can plan how you spend your money or keep track of how you have been spending, so you don't run into debt. This is one very important strategy you need to execute to be a successful entrepreneur.
Go where your customers or clients are
It's not just about marketing but doing it the right way. You have to make sure you promote your services or products to your desired target audience. If you really want to convert visitors or users to prospective customers, you need to bring your business to them.
Therefore, you need to know customers' demographic and behaviors, and be where they spend most of their time. Social media is a good way to reach your target audience. You just need to find out whether your target audience is on Facebook, Instagram, or LinkedIn and push your business to them.
Millions of people on social media have different needs or problems, and your business may be just what they need. The world has gone digital, so you don't need to stress yourself going from street to street trying to reach your target audience.
Now, all you need to do is create a page on any social media platform, engage your target audience, keep promoting your business and build a community. You can interact with your clients or customers through these social media platforms and stay in touch with them. Lots of businesses have gone global because of social media integration.
Email marketing
Many people do not understand the significance of email marketing, so they take it for granted. Email marketing is an important strategy for ensuring people who have interacted with your business come back for more.
You need to create an organized list of people and keep emailing them with the right content. Email marketing can convert to sales if done properly and consistently. Forbes also emphasized the importance of email marketing for promoting and expanding any business.
Always remember the purpose of your business
You should never forget the main purpose of your business. The business was set up to solve your customers' needs. Thus, this should always guide you in creating new product ideas and promoting your business content.
How Do You Develop a Marketing Strategy?
Your marketing strategy goes a long way to determine if your business will be successful or not. So, how do you develop an effective marketing strategy for your startup?
First, you need to identify your startup's goals. If you have no idea what you want to achieve with your business, you can't make any sound decisions. Instead, you need to state clearly what you want to achieve and how you intend to achieve it. Also, figure out if they are achievable with your available resources.
State your marketing goals after identifying them. This will help you define what goals you intend to reach and also motivate you to achieve them.
Know your customer and do proper research of your market, so you don't end up making blind decisions. Find out what your competitors are doing and devise ways to do it even better. Then develop strategies that align with your goals.
Understanding the Power of Account-Based Marketing Sales Funnel
In the realm of B2B marketing, the Account-Based Marketing sales funnel has emerged as a game-changing strategy. This approach involves personalized targeting of high-value accounts, focusing on individual prospects rather than casting a wide net. The ABM sales funnel is a structured process that moves targeted accounts through various stages, from initial awareness to final conversion.At the top of the funnel, personalized content and targeted advertising capture the attention of key decision-makers within the identified accounts.This seamless coordination significantly enhances the chances of successfully closing high-value deals, making the ABM sales funnel a crucial tool for modern B2B enterprises.
Conclusion
A business cannot be successful without well-planned marketing strategies. Powerful marketing strategies can help to boost brand recognition, attract new customers and give your startup an edge over others. The right marketing strategies also determine if your startup will remain stagnant or grow.
You don't even need social media accounts to get by these days. For example, on Instagram, you can view Instagram without an account to see what your competitors are up to.
References
Are you a new startup founder? Do you need help setting up your legal, HR, and finance operations? At AbstractOps, we specialize in helping early stage startup CEOs like you to manage these operations. We also assist in new employee orientation. Need help? Leave us a note at [email protected].