Coaching and mentoring have the same purpose: to help individuals reach their full potential. On that note, these two terms are often used interchangeably, but there are some key differences between them, and they should be recognized as distinct concepts that complement each other.
Typically, mentors have more experience than their mentees, and they can offer them advice and guidance from their professional journeys. Mentors help you navigate through difficult situations, build important connections, and improve your skills.
Coaches, on the other hand, are focused on helping you achieve specific goals that you've set. Their aim is to help you develop an actionable plan that will help you achieve your goals, but they will also hold you accountable for reaching your targets. Savvy coaches rely on artificial intelligence coaching tools to improve and streamline their coaching process, which helps them enhance the relationship with their coachees.
Below, we share a brief overview of coaching vs. mentoring to help you determine which one would benefit you the most.
What Is Coaching?
A coach uses methods to help a person develop new skills, learn to transform their work, and achieve their goals. The coachee will enter the coaching relationship to work toward their own personal and professional development. A coaching program is fundamentally different from a training or mentoring relationship.
It's often linked to leadership development in a professional setting. Executives often opt to hire business coaches in order to help their employees reach their full potential, which will, in turn, improve their businesses' bottom line. Employees may also benefit from having CEOs or senior management serve as internal coaches. This is especially true if the employees are pursuing a transformative form of leadership.
For coaching relationships to be successful, HR managers and leaders of companies need to regularly check in with employees to establish a solid culture within the company and promote its goals. A productive leader-as-coach is someone who focuses on solutions instead of problems, encourages their team rather than passing judgment, and lays the foundations for professional development rather than giving orders.
Benefits of Coaching
Rather than working alone, you can achieve your goals more quickly and effectively by hiring a coach.These professionals can hold you accountable, guide you, and help you make the most of your coaching session.
What's even more important is that working with a coach can be a great way to boost performance and results. In fact, statistics show that 88% of organizations use coaching as a tool to improve performance. Coaches provide personalized guidance and feedback, helping you identify and address any areas for improvement. They can also help you develop strategies for making those improvements and thereby boost your confidence, productivity, and success.
Business coaches can be very beneficial, not only because they will help you understand your strengths and potential better but also because their objective viewpoint on business decisions is invaluable. A business coach will help you understand what you want to achieve and what's holding you back, and then help you create a suitable plan of action to achieve those goals.
What Is Mentoring?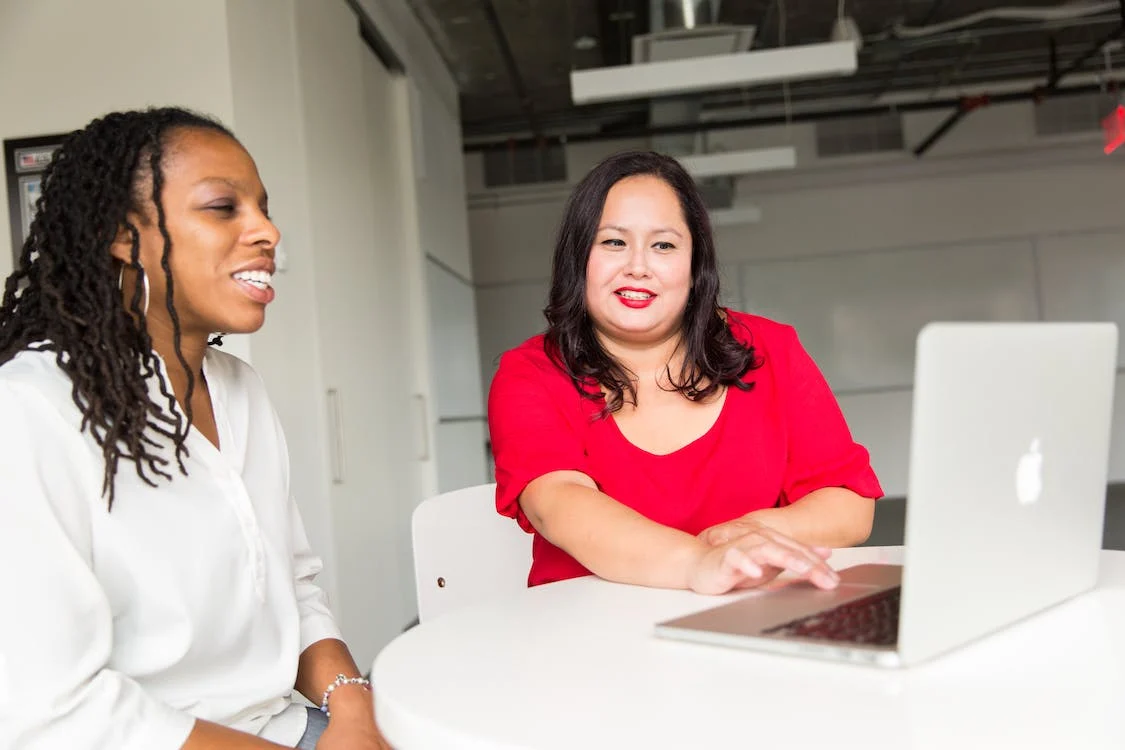 Source
When it comes to mentoring, everyone who participates is fully committed to the process. Respect, trust, and a desire to acquire the necessary knowledge to help them achieve their professional goals are all essential to a mentoring relationship.
The relationship between a mentor and a mentee is based on knowledge. Here, the mentee benefits from the experience of a person who has excelled in their particular field. The mentor provides career guidance and instructions to the mentee, so they must be experienced and have plenty to offer when it comes to business know-how.
Consider the mentor more as a colleague with experience than a veteran in their field. The goal of a mentoring program is to help the mentees improve in their careers by providing them with mentors' advice, guidance, and support.
Benefits of Mentoring
A mentor is an experienced counselor who can provide advice and guidance to those just starting out in a particular field. They are able to gain the trust of mentees and help them navigate their career challenges because they have an abundance of knowledge and experience. A mentor can also provide mentees with networking opportunities and introduce them to influential individuals.
Furthermore, a mentor is a role model who can offer wisdom and encouragement when you need it. They can also help you overcome obstacles and difficult challenges and offer advice and guidance based on their experience and knowledge.
Final Thoughts
Coaches and mentors both provide guidance and advice, but there are still certain differences between them. Coaching can help you come up with solutions to urgent problems, whereas mentoring focuses on long-term success and draws attention to a broader view of things. When choosing between them, remember that coaching is all about improving your performance, while mentoring is all about developing your potential.